Young Americans Abroad Vacation in Europe: Travels in England, France, Holland, Belgium, Prussia and Switzerland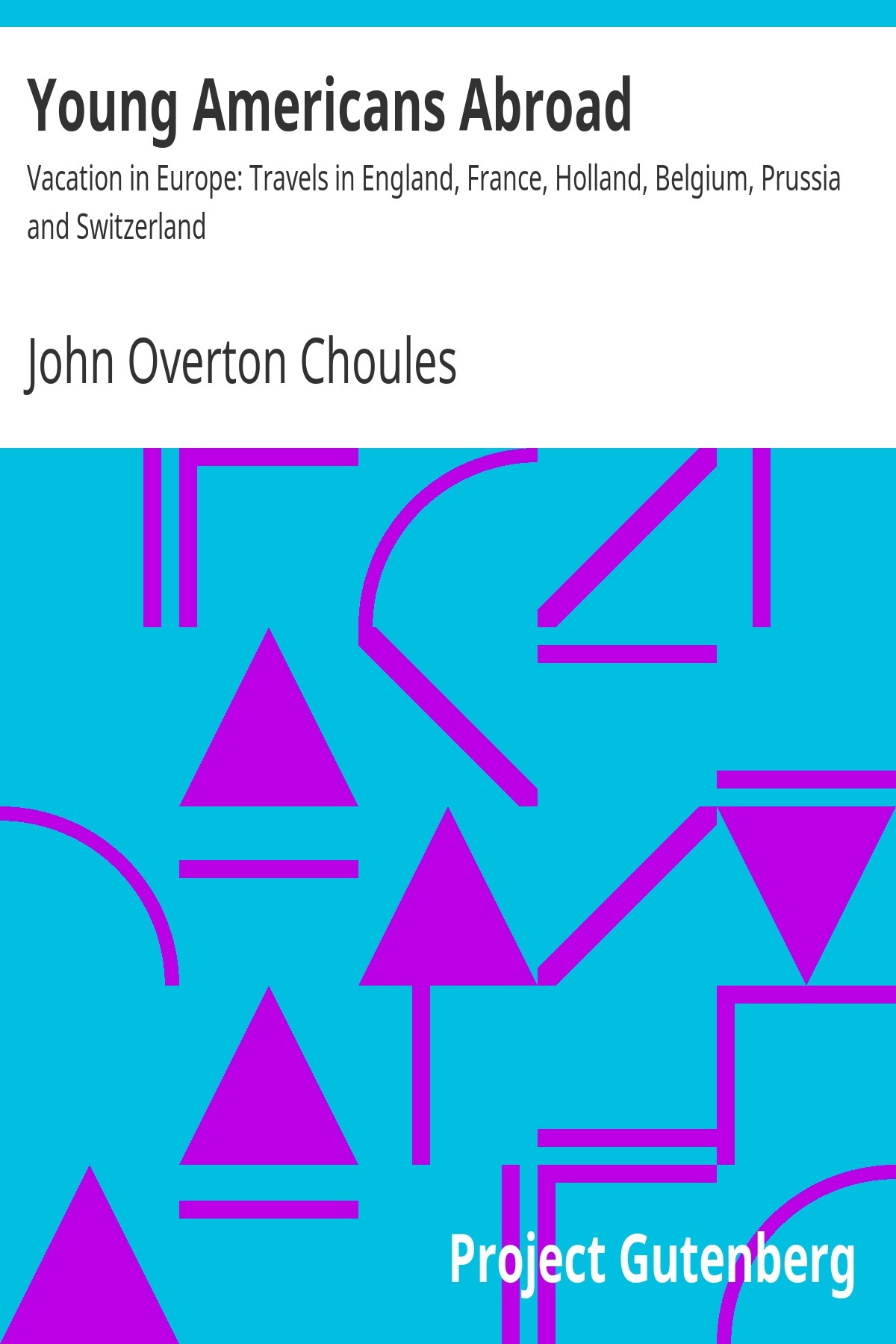 Видавництво:
Project Gutenberg
Спосіб оплати: Ви можете оплатити замовлення карткою Visa / Mastercard у захищеному форматі на сайті.
Поширити:
Читайте у додатку:
Опис:
One evening last winter a few private pupils were sitting in the study of their instructor, when he stated his intention to pass the spring vacation in Europe, and his wish to have two or three of his young friends as his travelling companions. An earnest and joyous desire was expressed by each lad to enjoy the gratification, and in the course of a short period the arrangements were made which afforded him the pleasure to assure three boys that they should accompany him. The ages of the young travelers were twelve, fourteen, and sixteen. Their attention was immediately directed to a course of reading adapted to prepare them for the beneficial use of the proposed tour; and during its progress each boy kept a journal, which was useful as a reference in the correspondence kept up with friends and families at home. A companion in study, left behind, and prevented by duty from joining the party, wished to have constant advices of the movements of his friends; and the letters of the young travellers to a lad of sixteen are, at the advice of many friends, now submitted to the perusal of those at that age. No similar work is known to the authors of these letters; and at the forthcoming gift season it is hoped that the young of our country may be amused and gratified by these reminiscences of other lands.
Рекомендовані товари: