The Sunny Side of Diplomatic Life, 1875-1912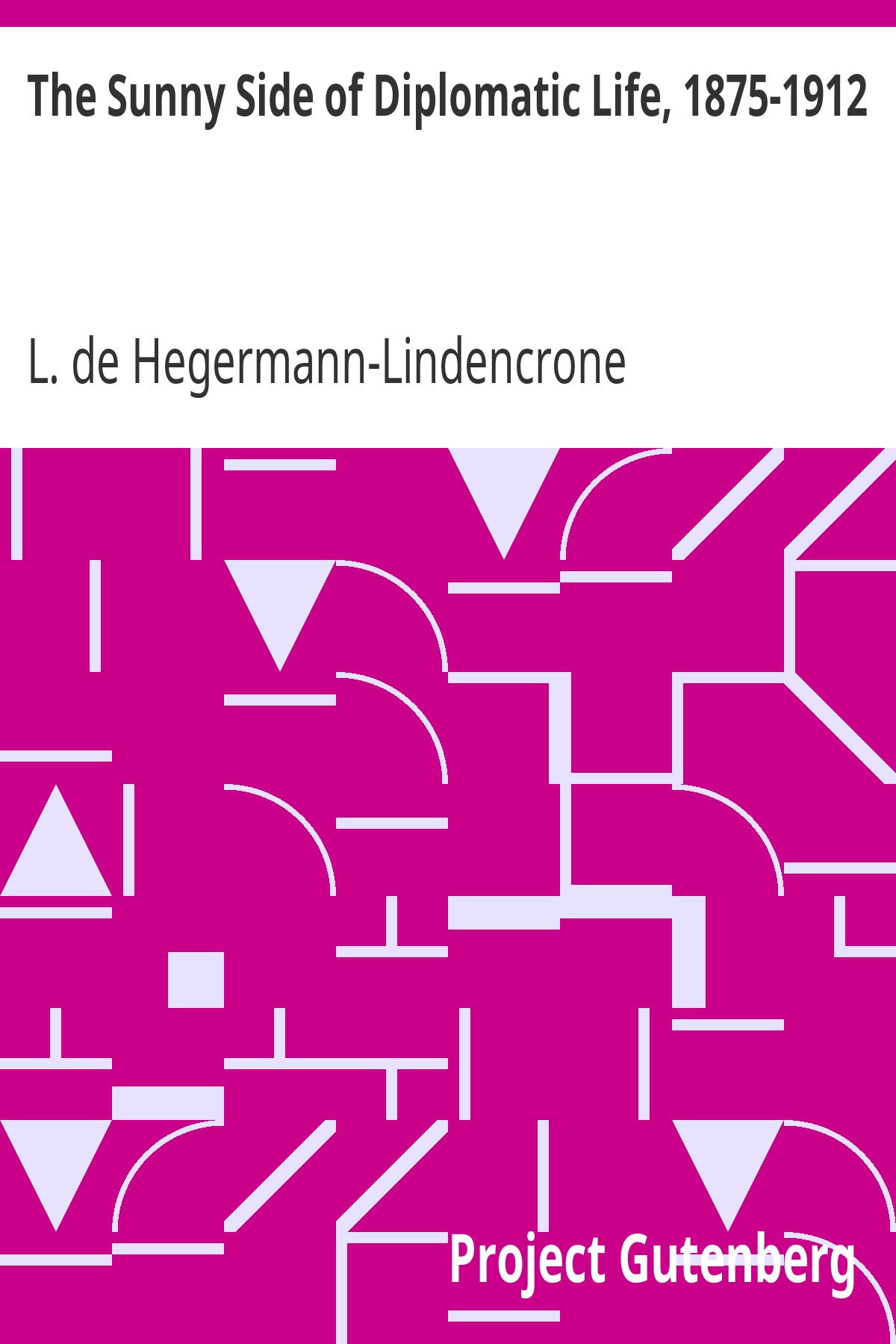 Видавництво:
Project Gutenberg
Автор:
Lillie de Hegermann-Lindencrone
Спосіб оплати: Ви можете оплатити замовлення карткою Visa / Mastercard у захищеному форматі на сайті.
Поширити:
Читайте у додатку:
Опис:
Dear Mother,—After my hurriedly written letter of the 24th you will know that we have arrived here safely. My first introduction to my first post as diplomat's wife was made unwittingly by a gentleman walking with a friend just behind me. \"Who is that gentleman?\" said he, indicating Johan. \"That? That is the Minister of Denmark.\" I, struggling with an arm-load of flowers culled from well-intentioned friends at different stations on the road, my maid and Johan's valet bringing up the rear with the overflow of small baggage, passed unnoticed. Now we are quite established here, and I have already commenced my diplomatic duties. There seems to be no end of card-leaving and card-receiving, and a list of rules on etiquette (the Ten Commandments of a Diplomat) as long as your arm. I never knew of anything so confusing. I try to remember the things that I must do and the things that I must not do. How many cold shower-baths of reproval have I already received; how many unruly things have I already done! We are invited to many dinners, luncheons, and entertainments of all kinds. I am knee-deep in engagements, actually wading in them. The engagement-book you gave me is already overfilled.
Рекомендовані товари: