The Seven Great Monarchies Of The Ancient Eastern World, Vol 6: Parthia The History, Geography, And Antiquities Of Chaldaea, Assyria, Babylon, Media, Persia, Parthia, And Sassanian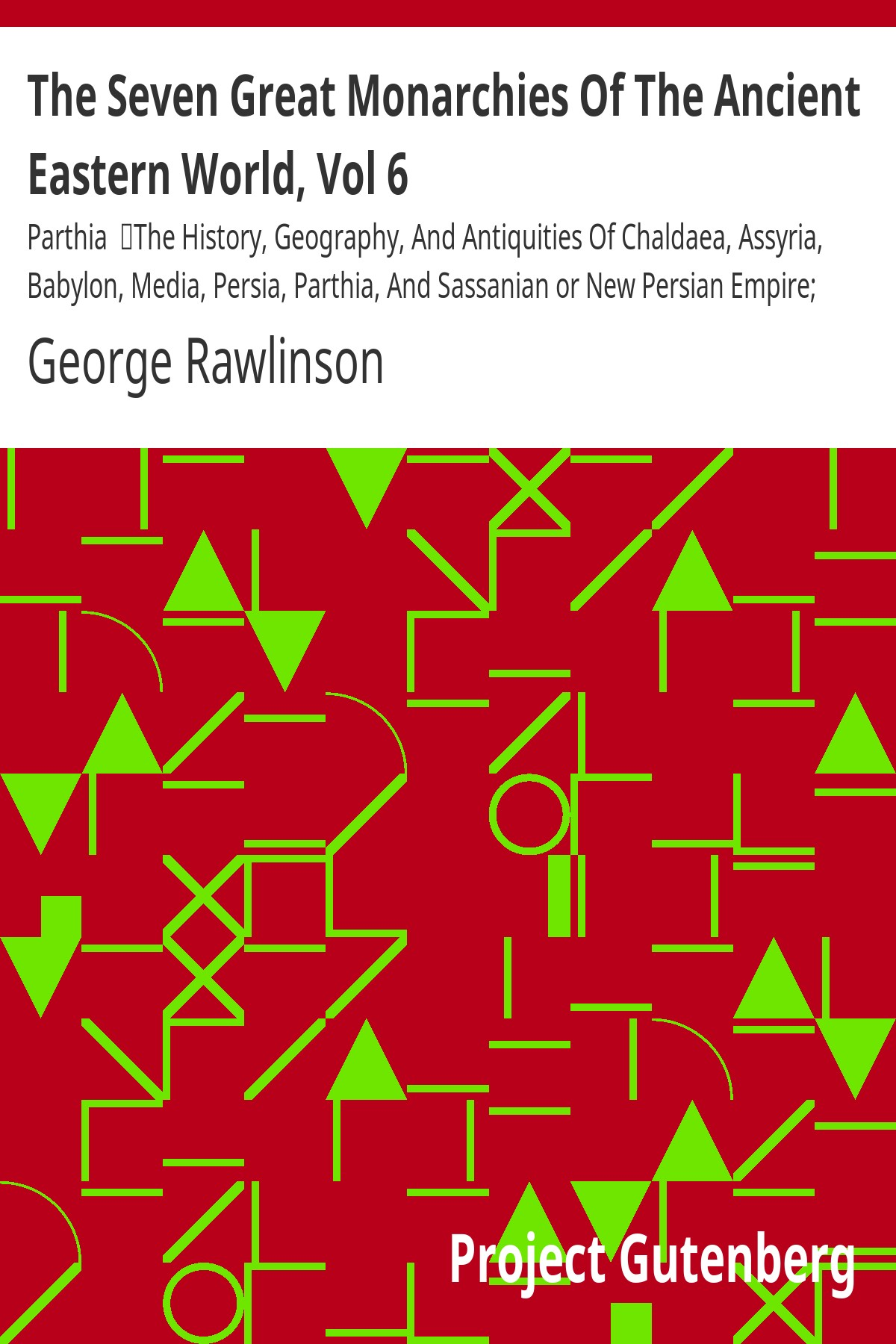 Видавництво:
Project Gutenberg
Спосіб оплати: Ви можете оплатити замовлення карткою Visa / Mastercard у захищеному форматі на сайті.
Поширити:
Читайте у додатку:
Опис:
The broad tract of desert which, eastward of the Caspian Sea, extends from the Mougbojar hills to the Indian Ocean, a distance of above 1500 miles, is interrupted about midway by a strip of territory possessing features of much beauty and attraction. This strip, narrow compared to the desert on either side of it, is yet, looked at by itself, a region of no inconsiderable dimensions, extending, as it does from east to west, a distance of 320, and from north to south of nearly 200 miles. The mountain chain, which running southward of the Caspian, skirts the great plateau of Iran, or Persia, on the north, broadens out, after it passes the south-eastern corner of the sea, into a valuable and productive mountain-region. Four or five distinct ranges here run parallel to one another, having between them latitudinal valleys, with glens transverse to their courses. The sides of the valleys are often well wooded; the flat ground at the foot of the hills is fertile; water abounds; and the streams gradually collect into rivers of a considerable size.
Рекомендовані товари: