The Memoirs of Maria Stella (Lady Newborough)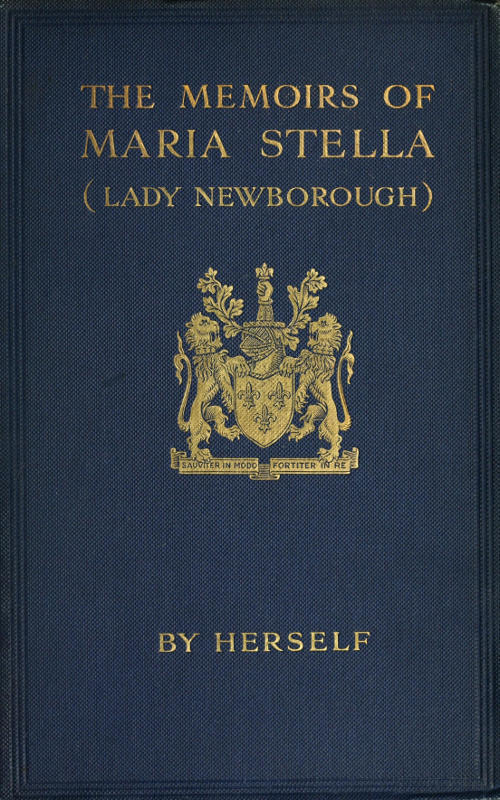 Видавництво:
Project Gutenberg
Автор:
Baroness Maria Stella Petronilla Ungern-Sternberg
Спосіб оплати: Ви можете оплатити замовлення карткою Visa / Mastercard у захищеному форматі на сайті.
Поширити:
Читайте у додатку:
Опис:
Maria Stella (1773-1843) was the self-styled legitimate daughter of Louis Philip II, Duke of Orleans. She claimed that King Louis-Philippe was not the son of Philip, Duke of Orleans but a suppositious child, his actual father being Lorenzo Chiappini, a constable at the village of Modigliana in Tuscany. The story is that the Duke and Duchess of Orleans, whilst travelling incognito as the Comte and Comtesse de Joinville, stopped at this village where the Duchess gave birth to a daughter. The Duke was desirous of a son to prevent his wife's inheritance reverting back to her relations in the event of her death so he bribed the Chiappinis into exchanging their own newborn son for his daughter who was brought up as Maria Stella in ignorance of her true birthright. She married first Lord Newborough and after his death the Estonian Count Eduard Ungern-Sternberg, but it was not until her putative father died in 1821 that she learned from a letter he had written shortly before his death that her biological father was someone of a similar rank to that she had attained by marriage. From that time forward she devoted her time and fortune to establishing her true identity. She first published her proofs in 1830, the year Louis Philippe was proclaimed king, but he dismissed them with amused contempt and Maria Stella died in poverty and obscurity in 1843. This edition of her memoirs translated from the original French was published in 1914 and contains nine full-page illustrations.
Рекомендовані товари: