The History of Antiquity, Vol. 4 (of 6)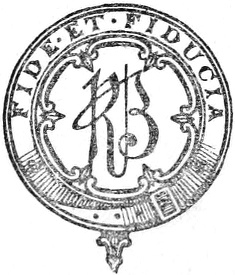 ISBN:
the-history-of-antiquity-vol-4-of-6-
Видавництво:
Project Gutenberg
Спосіб оплати: Ви можете оплатити замовлення карткою Visa / Mastercard у захищеному форматі на сайті.
Поширити:
Читайте у додатку:
Опис:
It was not only in the lower valley of the Nile, on the banks of the Euphrates and the Tigris, and along the coast and on the heights of Syria that independent forms of intellectual and civic life grew up in antiquity. By the side of the early civilisation of Egypt, and the hardly later civilisation of that unknown people from which Elam, Babylon, and Asshur borrowed such important factors in the development of their own capacities; along with the civilisation of the Semites of the East and West, who here observed the heavens, there busily explored the shores of the sea; here erected massive buildings, and there were so earnestly occupied with the study of their own inward nature, are found forms of culture later in their origin, and represented by a different family of nations. This family, the Indo-European, extends over a far larger area than the Semitic. We find branches of it in the wide districts to the east of the Semitic nations, on the table-land of Iran, in the valleys of the Indus and the Ganges. Other branches we have already encountered on the heights of Armenia, and the table-land of Asia Minor (I. 512, 524). Others again obtained possession of the plains above the Black Sea; others, of the peninsulas of Greece and Italy. Nations of this stock have forced their way to the shores of the Atlantic Ocean; we find them settled on the western coast of the Spanish peninsula, from the mouth of the Garonne to the Channel, in Britain and Ireland no less than in Scandinavia, on the shores of the North Sea and the Baltic. Those branches of the family which took up their abodes the farthest to the East exhibit the most independent and peculiar form of civilisation.
Рекомендовані товари: