The Diplomatists of Europe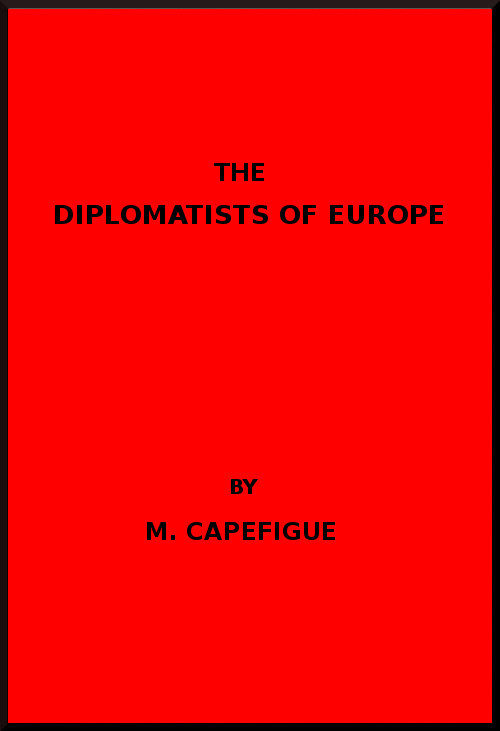 Видавництво:
Project Gutenberg
Автор:
Jean Baptiste Honoré Raymond
Спосіб оплати: Ви можете оплатити замовлення карткою Visa / Mastercard у захищеному форматі на сайті.
Поширити:
Читайте у додатку:
Опис:
The pretended agreement between Napoleon, Austria, and England, at the time of his landing in the Gulf of Juan, was a romance invented afterwards by the imperialist party. Napoleon, who was well informed concerning the diplomatic state of things, might imagine a separation of interests among the cabinets a probable thing, but beyond this there was nothing. One of his first steps was to endeavour to place himself in communication with Metternich, and we again find Fouché in correspondence with the chief of the Austrian cabinet: they had never lost sight of each other since their memorable conference in 1809, and their acquaintance was renewed in 1813, when Fouché was appointed Governor-General of Illyria. I have reason to believe, that they had even then spoken to each other in confidence concerning the decline of power of that man, as the disaffected called Napoleon, and of the possibility of a regency under Maria Louisa; in 1813 the subject they would select for their conversation would probably be the abdication of the Emperor, which was one of the favourite ideas of the senatorial party. At the same time Napoleon wrote to Maria Louisa, he despatched, by means of some secret agents, confidential letters from intimate friends of the minister, and even from a princess of the imperial blood, between whom and Prince Metternich a tender feeling had existed: and finally, in order to sow dissension throughout the whole of Europe, he transmitted to the Emperor Alexander a copy of the treaty of the triple alliance, concluded against Russia in the month of March 1815, and signed by Lord Castlereagh, Talleyrand, and Metternich: his primary object was to break the powerful union among the sovereigns.
Рекомендовані товари: