The Alhambra and the Kremlin: The South and the North of Europe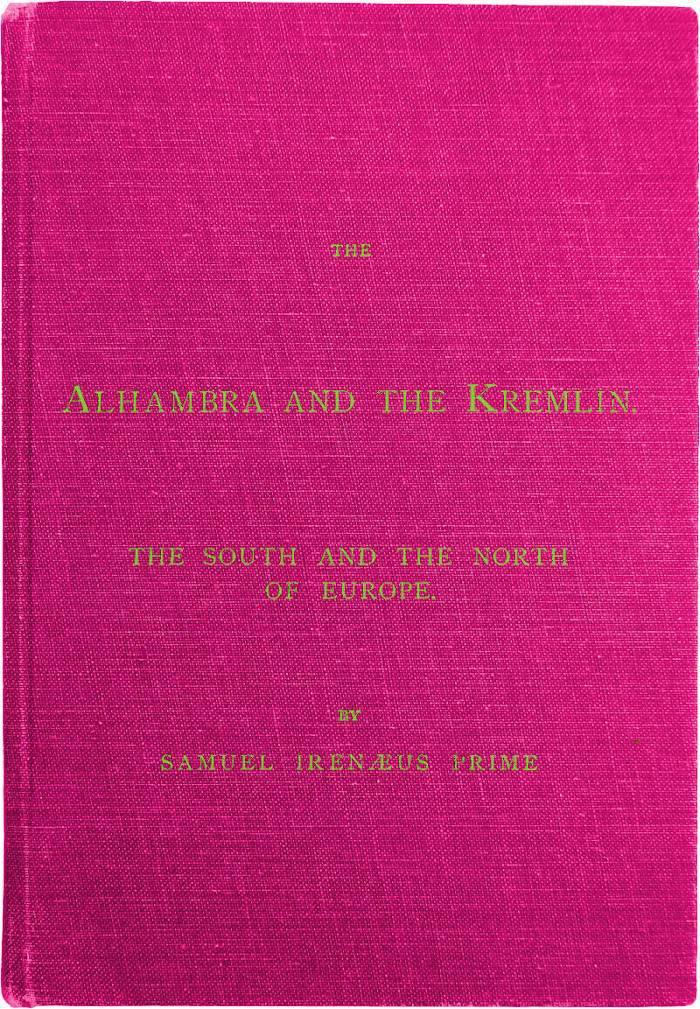 Видавництво:
Project Gutenberg
Автор:
Samuel Irenæus Prime
Спосіб оплати: Ви можете оплатити замовлення карткою Visa / Mastercard у захищеному форматі на сайті.
Поширити:
Читайте у додатку:
Опис:
In the grounds of the Alhambra, the ancient palace of the Moorish kings of Granada, what time those conquerors of Spain here held their right regal court, I have come to sit down and to rest.
My lodgings are just under the walls of the old castle, in sight of its crumbling towers, in hearing of its many falling waters, and under the shadow of its English elms, which the Duke of Wellington gave to Spain. At any moment a few steps take me into the courts and halls and chambers of the Alhambra. In years past, while this pearl of Arab art and Oriental splendor was silently suffered to fall into ruin, with the lapse of centuries, it has been the habit of some travelled authors more addicted to romance than others, to get the easy privilege of sharing lodgings with the bats in some deserted chamber, and they doubtless fancied themselves inspired with the genius of the place, as they dreamed and wrote where fair sultanas with their charms eclipsed the splendors of the fairy place itself.
Рекомендовані товари: