Revolutionary Europe, 1789-1815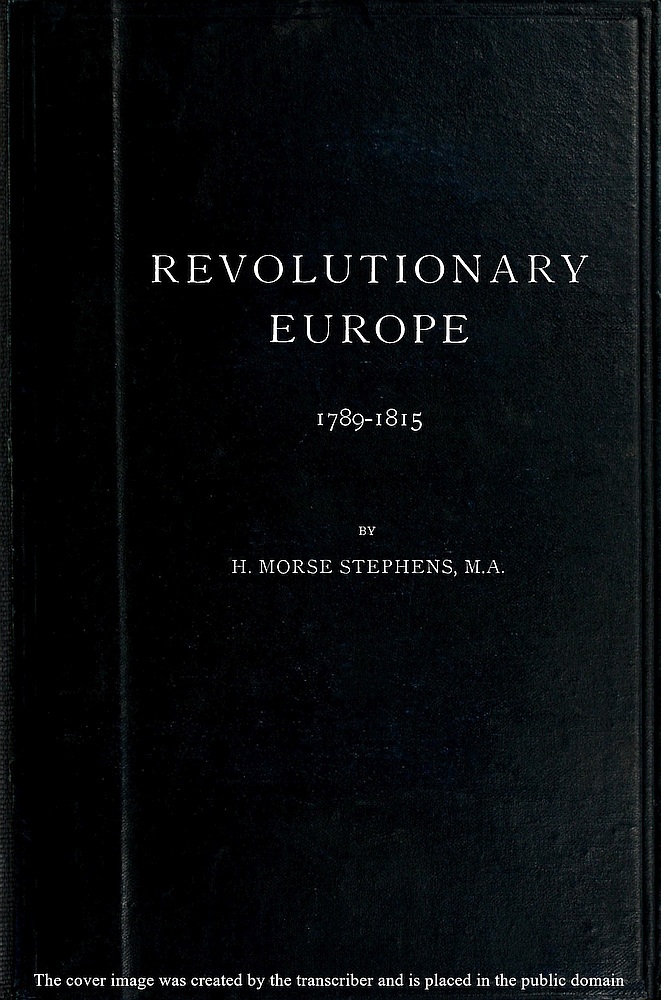 Видавництво:
Project Gutenberg
Автор:
Henry Morse Stephens
Спосіб оплати: Ви можете оплатити замовлення карткою Visa / Mastercard у захищеному форматі на сайті.
Поширити:
Читайте у додатку:
Опис:
The states of Europe at the commencement of the year 1789 were ranked diplomatically in two important groups, the one dominated by the connection between France, Austria, Spain, and Russia; the other by the alliance between England, Prussia, and Holland. The great transformation which had been effected by the treaty between France and Austria in 1756 in the relationship between the powers of Europe was the crowning diplomatic event of the eighteenth century. The arrangements then entered into and the alliances tested in the Seven Years' War still subsisted in 1789. But the spirit which lay at the root of the Austro-French alliance was sensibly modified. The Treaty of 1756 had never been really popular in either country. In France,12 Marie Antoinette, whose marriage with Louis XVI. had set the seal on the Austrian alliance, was detested as the living symbol of the hated treaty, as l'Autrichienne, the Austrian woman, and the most accredited political thinkers and writers were always dwelling on the traditional policy of France, and on the system of Henri IV., Richelieu, and Louis XIV., which held the House of Hapsburg to be the hereditary and the inevitable enemy of the House of Bourbon and of the French nation. The dislike of the alliance was felt with equal intensity in Austria by the wealthy and the educated classes. The Austrian generals resented the inefficacy of the French intervention during the Seven Years' War, and the Austrian people attributed its reverses in that war to it with as much acrimony as if France had acted as an enemy instead of as an ally.
Рекомендовані товари: