History of a Six Weeks' Tour Through a Part of France, Switzerland, Germany, and Holland: With Letters Descriptive of a Sail Round the Lake of Geneva, and of the Glaciers of Chamou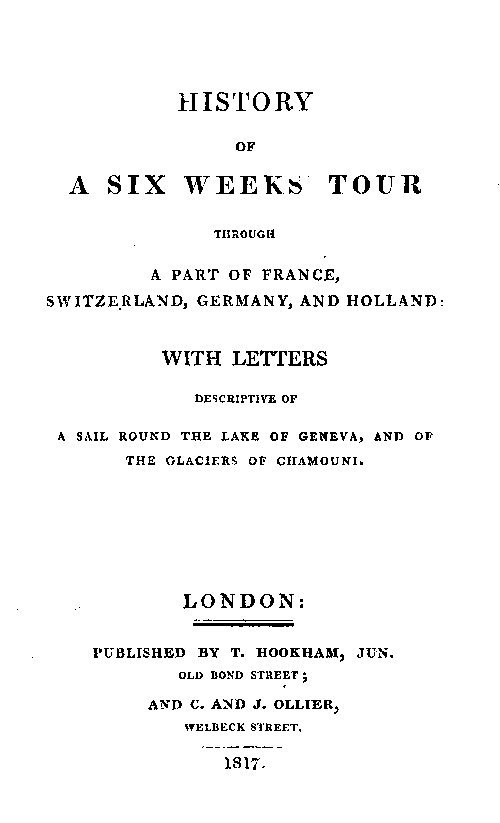 Видавництво:
Project Gutenberg
Автор:
Mary Wollstonecraft Shelley
Спосіб оплати: Ви можете оплатити замовлення карткою Visa / Mastercard у захищеному форматі на сайті.
Поширити:
Читайте у додатку:
Опис:
It is now nearly three years since this Journey took place, and the journal I then kept was not very copious; but I have so often talked over the incidents that befell us, and attempted to describe the scenery through which we passed, that I think few occurrences of any interest will be omitted.
We left London July 28th, 1814, on a hotter day than has been known in this climate for many years. I am not a good traveller, and this heat agreed very ill with me, till, on arriving at Dover, I was refreshed by a sea-bath. As we very much wished to cross the channel with all possible speed, we would not wait for the packet of the following day (it being then about four in the afternoon) but hiring a small boat, resolved to make the passage the same evening, the seamen promising us a voyage of two hours.
Рекомендовані товари: