Heroes of To-Day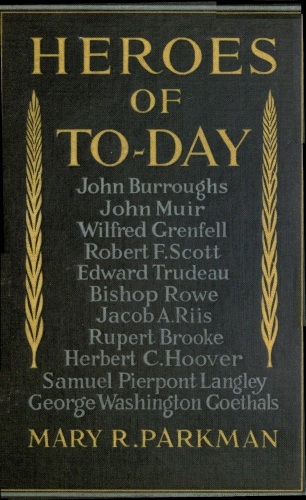 Видавництво:
Project Gutenberg
Автор:
Mary Rosetta Parkman
Спосіб оплати: Ви можете оплатити замовлення карткою Visa / Mastercard у захищеному форматі на сайті.
Поширити:
Читайте у додатку:
Опис:
Then I told the stories of some of the heroes who are fighting "in the patient modern way," not against flesh and blood with sword and spear, but against the unseen enemies of disease and pestilence; against the monster evils of ignorance, poverty and injustice. We decided that the "modern viking," Jacob Riis, had a story that was as truly adventurous as those of the plundering vikings of long ago; that Dr. Grenfell, the strong friend of Labrador, had certainly proved that life might be a splendid adventure; and that the account of Captain Scott's noble conquest of every danger and hardship, and at the last of disappointment and defeat itself, was indeed an "undying story." Joyously we followed the trail of that splendid hero of the heights, John Muir, and of that gentle lover of the friendly by-paths of Nature, John Burroughs, and found that there was no spot in woods or fields, among mountains or streams, that did not have its wonder tale. The stories of those brave souls—like Edward Trudeau, the good physician of Saranac, and Samuel Pierpont Langley, the inventor of the heavier-than-air flying-machine, who struggled undaunted in the face of failure for a success that only those who should come after them might enjoy, were particularly inspiring. From them we turned to the heroic figure of the "prophet-engineer," General Goethals, who proved that faith and perseverance can truly remove mountains; and Herbert C. Hoover, master of mines and of men, whose great talent for organization and efficient management brought bread to starving millions.
Рекомендовані товари: