Glances at Europe In a Series of Letters from Great Britain, France, Italy, Switzerland, &c. During the Summer of 1851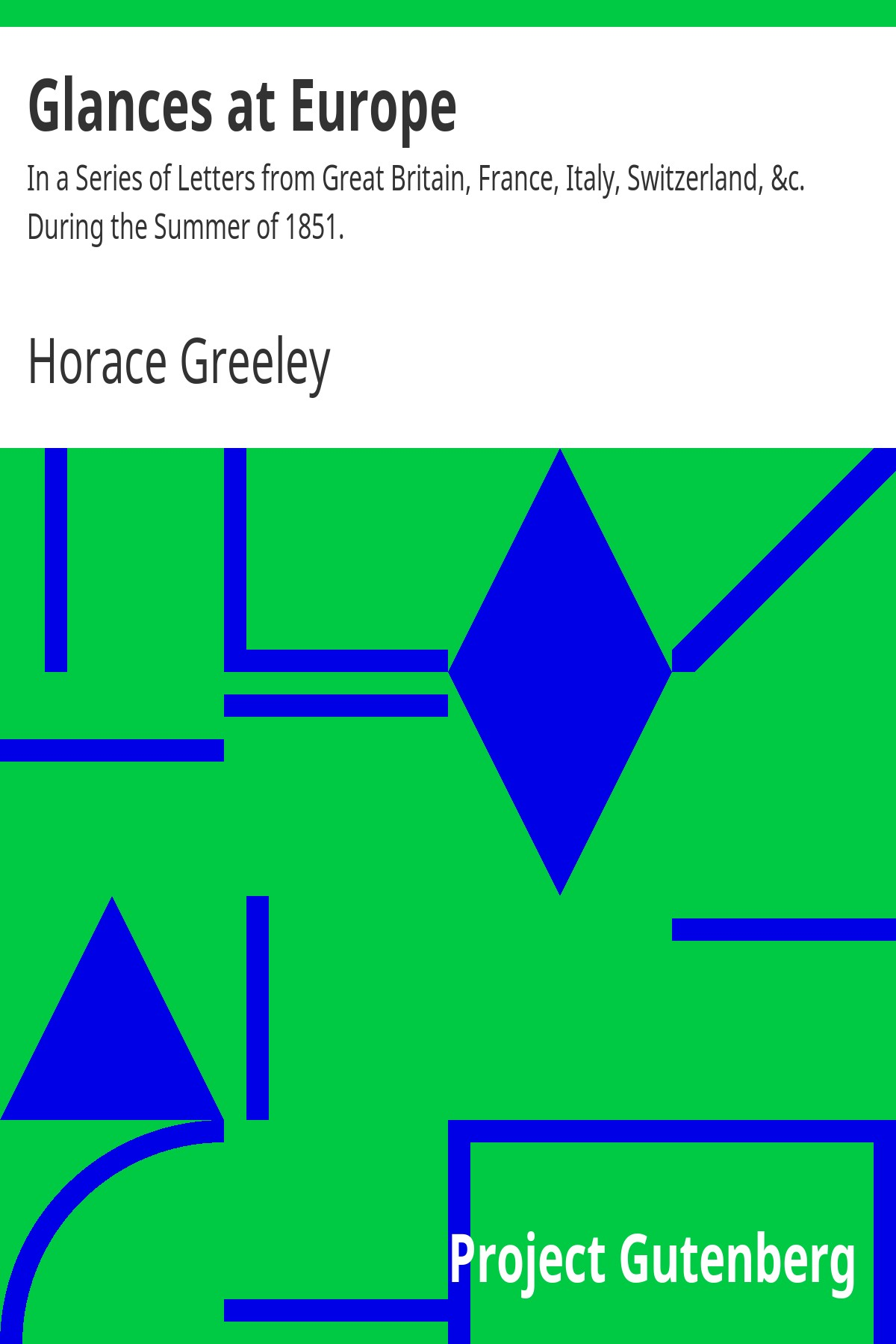 Видавництво:
Project Gutenberg
Спосіб оплати: Ви можете оплатити замовлення карткою Visa / Mastercard у захищеному форматі на сайті.
Поширити:
Читайте у додатку:
Опис:
If there be any reader impelled to dip into notes of foreign travel mainly by a solicitude to perfect his knowledge of the manners and habits of good society, to which end he is anxious to learn how my Lord Shuffleton waltzes, what wine Baron Hob-and-nob patronizes, which tints predominate in Lady Highflyer's dress, and what is the probable color of the Duchess of Doublehose's garters, he will only waste his time by looking through this volume. Even if the species of literature he admires had not already been overdone, I have neither taste nor capacity for increasing it. It was my fortune sometimes while in Europe to \"sit at good men's feasts,\" but I brought nothing away from them for the public, not even the names of my entertainers and their notable guests. If I had felt at liberty to sketch what struck me as the personal characteristics of some gentlemen of note or rank whom I met, especially in England, I do not doubt that the popular interest in those letters would have been materially heightened. I did not, however, deem myself authorized to do this. In a few instances, where individuals challenged observation and criticism by consenting to address public gatherings, I have spoken of the matter and manner of their speeches and indicated the impressions they made on me. Beyond this I did not feel authorized to go, even in the case of public men speaking to the public through reports for the daily press; while those whom I only met privately or in the discharge of kindred duties, as Jurors at the Exhibition, I have not felt at liberty to bring before the public at all. Having thus explained what will seem to many a lack of piquancy, in the following pages, implying a privation of social opportunities, I drop the subject.
Рекомендовані товари: