Court Life From Within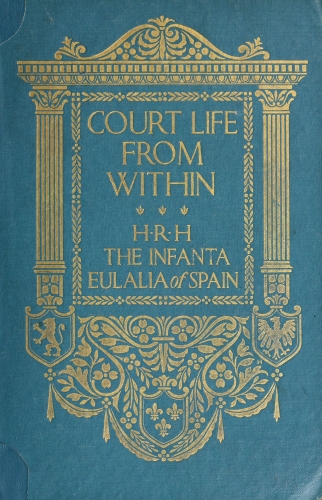 ISBN:
court-life-from-within
Видавництво:
Project Gutenberg
Автор:
Infanta Eulalia of Spain
Спосіб оплати: Ви можете оплатити замовлення карткою Visa / Mastercard у захищеному форматі на сайті.
Поширити:
Читайте у додатку:
Опис:
I have endeavoured in these pages to present a true picture of Court life. It is a life hedged about by many restrictions; to me a great deal of it all was empty and meaningless.
I say nothing of those who are actively engaged in the duties of rulership; but to the other members of Royal families, life is little more than a round of useless ceremonies, from which a mind with any pretence to independence flies in relief—does opportunity offer. I have left behind me the life of Courts and palaces. But for many years, in my own youth, and while my sons were growing up into manhood, I fulfilled my part as a Princess of Spain, after my marriage visiting practically all the Courts of Europe. I have written here of these visits and of my impressions of the rulers of Europe, and, while I hope there is much in this book of kindliness and sympathy, yet I have considered truth to be the first essential in these recollections.
I am democratic in my sympathies, and consider the day has gone by when Royalty should live behind closed blinds. The world, as I see it, is peopled by one big family. We are all brothers and sisters; let us know one another better.
Paris, 1915.
Рекомендовані товари: