Beacon Lights of History, Volume 3 part 2: Renaissance and Reformation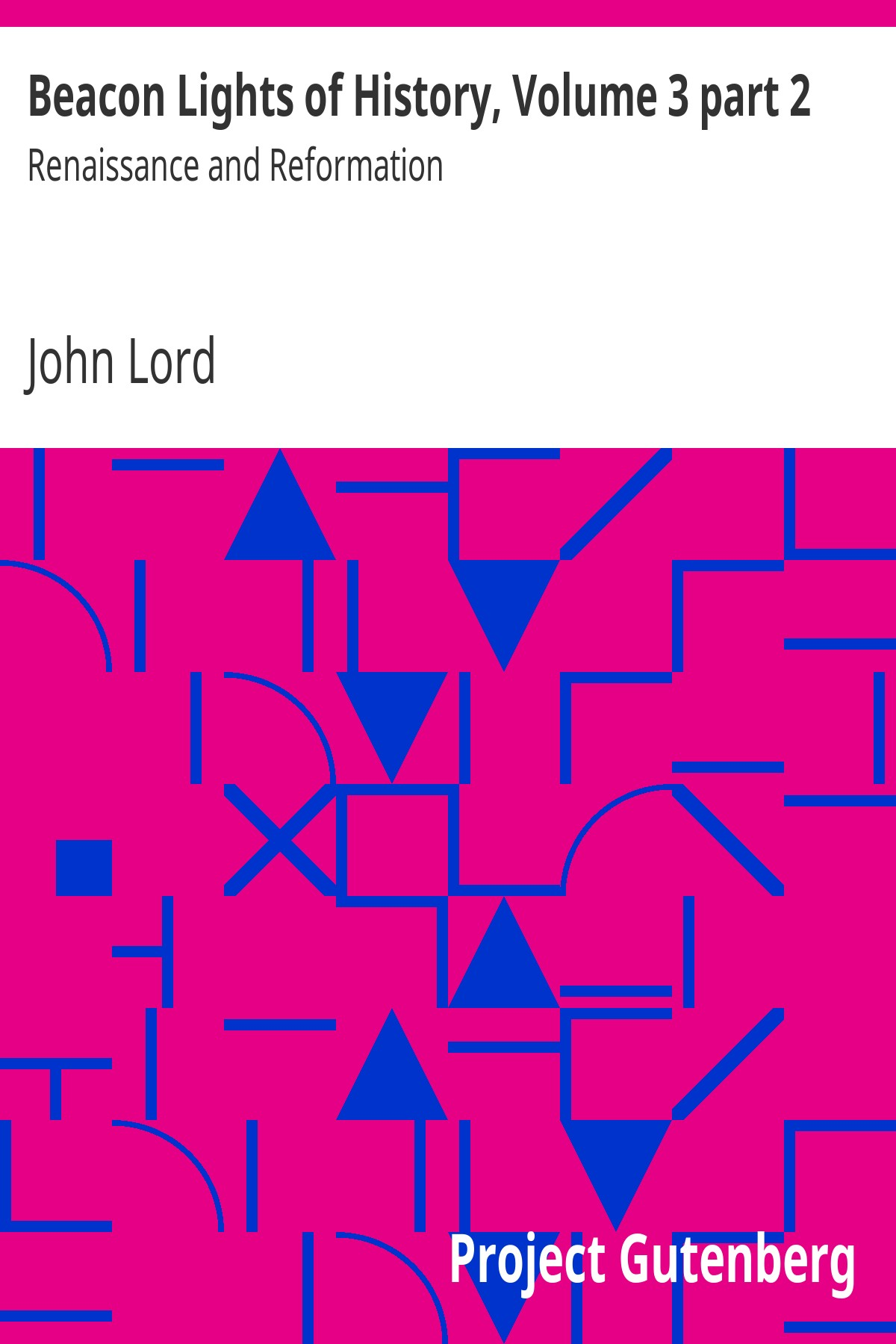 Видавництво:
Project Gutenberg
Спосіб оплати: Ви можете оплатити замовлення карткою Visa / Mastercard у захищеному форматі на сайті.
Поширити:
Читайте у додатку:
Опис:
The first great genius who aroused his country from the torpor of the Middle Ages was a poet. Poetry, then, was the first influence which elevated the human mind amid the miseries of a gloomy period, if we may except the schools of philosophy which flourished in the rising universities. But poetry probably preceded all other forms of culture in Europe, even as it preceded philosophy and art in Greece. The gay Provencal singers were harbingers of Dante, even as unknown poets prepared the way for Homer. And as Homer was the creator of Grecian literature, so Dante, by his immortal comedy, gave the first great impulse to Italian thought. Hence poets are great benefactors, and we will not let them die in our memories or hearts. We crown them, when alive, with laurels and praises; and when they die, we erect monuments to their honor. They are dear to us, since their writings give perpetual pleasure, and appeal to our loftiest sentiments. They appeal not merely to consecrated ideas and feelings, but they strive to conform to the principles of immortal art. Every great poet is as much an artist as the sculptor or the painter: and art survives learning itself. Varro, the most learned of the Romans, is forgotten, when Virgil is familiar to every school-boy. Cicero himself would not have been immortal, if his essays and orations had not conformed to the principles of art. Even an historian who would live must be an artist, like Voltaire or Macaulay. A cumbrous, or heavy, or pedantic historian will never be read, even if his learning be praised by all the critics of Germany.
Рекомендовані товари: