After Waterloo: Reminiscences of European Travel 1815-1819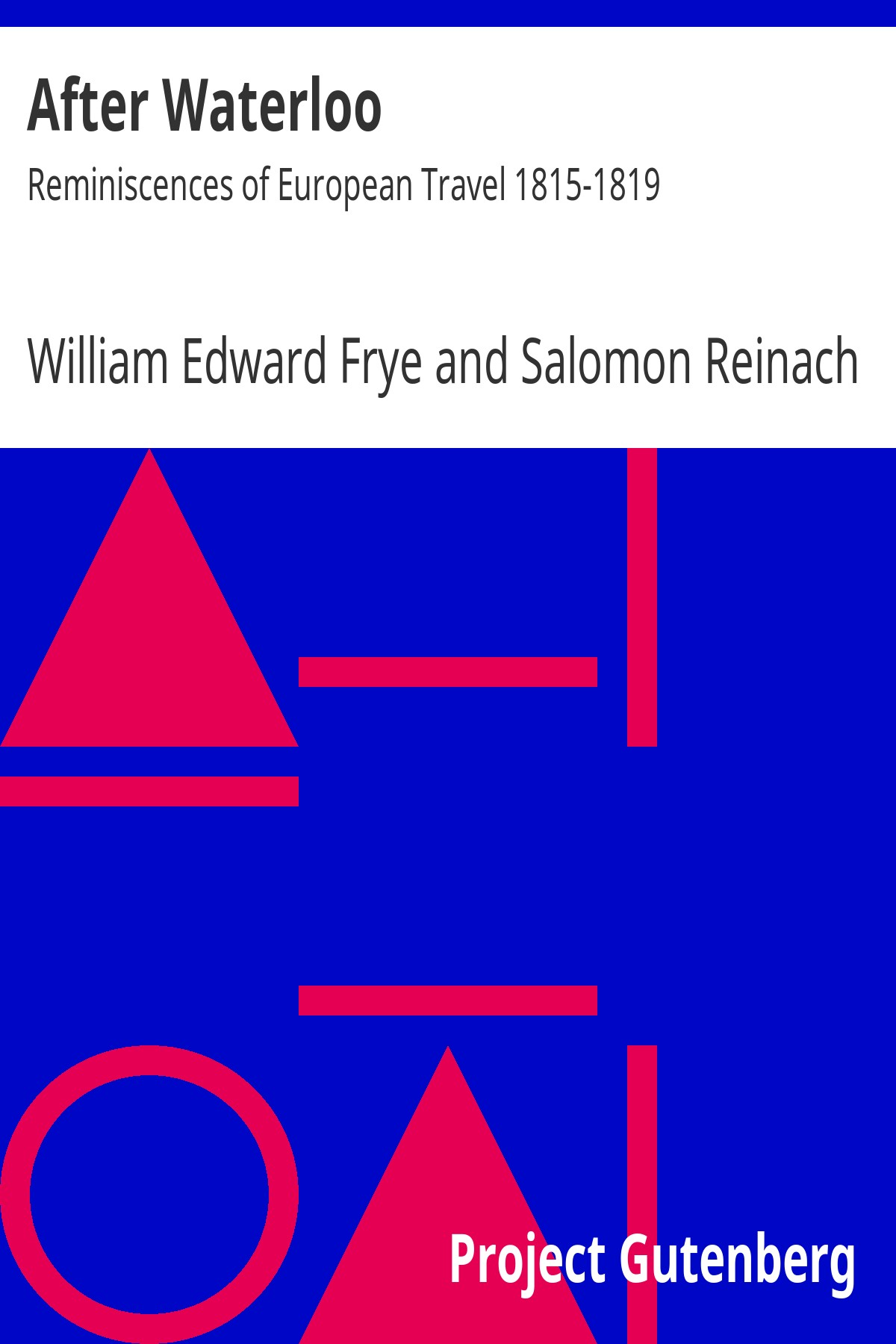 ISBN:
after-waterloo-reminiscences-of-european-travel-1815-1819
Видавництво:
Project Gutenberg
Автор:
William Edward Frye
Спосіб оплати: Ви можете оплатити замовлення карткою Visa / Mastercard у захищеному форматі на сайті.
Поширити:
Читайте у додатку:
Опис:
I proceed to the fulfilment of my promise, to give you from time to time the details of my tour, and my reflections on the circumstances that occur at this momentous crisis.
To me, who have spent the greatest part of my life out of Europe, the whole scene is so new that I am quite bewildered with it; and you will, I am afraid, as I write on the impulse of the moment, find my ideas at times rather incoherently put together. What changes have taken place in Europe within the last two years! and how great were those which occurred during the interval of my passage from Ceylon last year, which island I quitted about the time that we received in that part of the world intelligence of the battle of Leipsic! Having had a long passage from distant Taprobane, it was only on my arrival at the Cape of Good Hope, that I learned, to my utter astonishment, the news of the capitulation of Paris to the allied powers, and of the overthrow of the power and dynasty of Napoleon. I recollect that at the Cape there was great rejoicing and jubilee on this occasion; but I confess, as to myself, I did not see any reason for giving vent to this extravagant joy; and I must have had even at that time somehow or other a presentiment of what would soon happen, as in communicating this intelligence to a friend in India I made use of these words: \"get a court dress made, my good friend, and a big wig, ruffled shirt, and hair-powder, and stick an old-fashioned sword by your side, for, depend on it, old fashions will come into play again; the most arbitrary and aristocratic notions will be revived and terrible machinations will be framed against the liberties of Europe.\"
Рекомендовані товари: