A tour through some parts of France, Switzerland, Savoy, Germany and Belgium, during the summer and autumn of 1814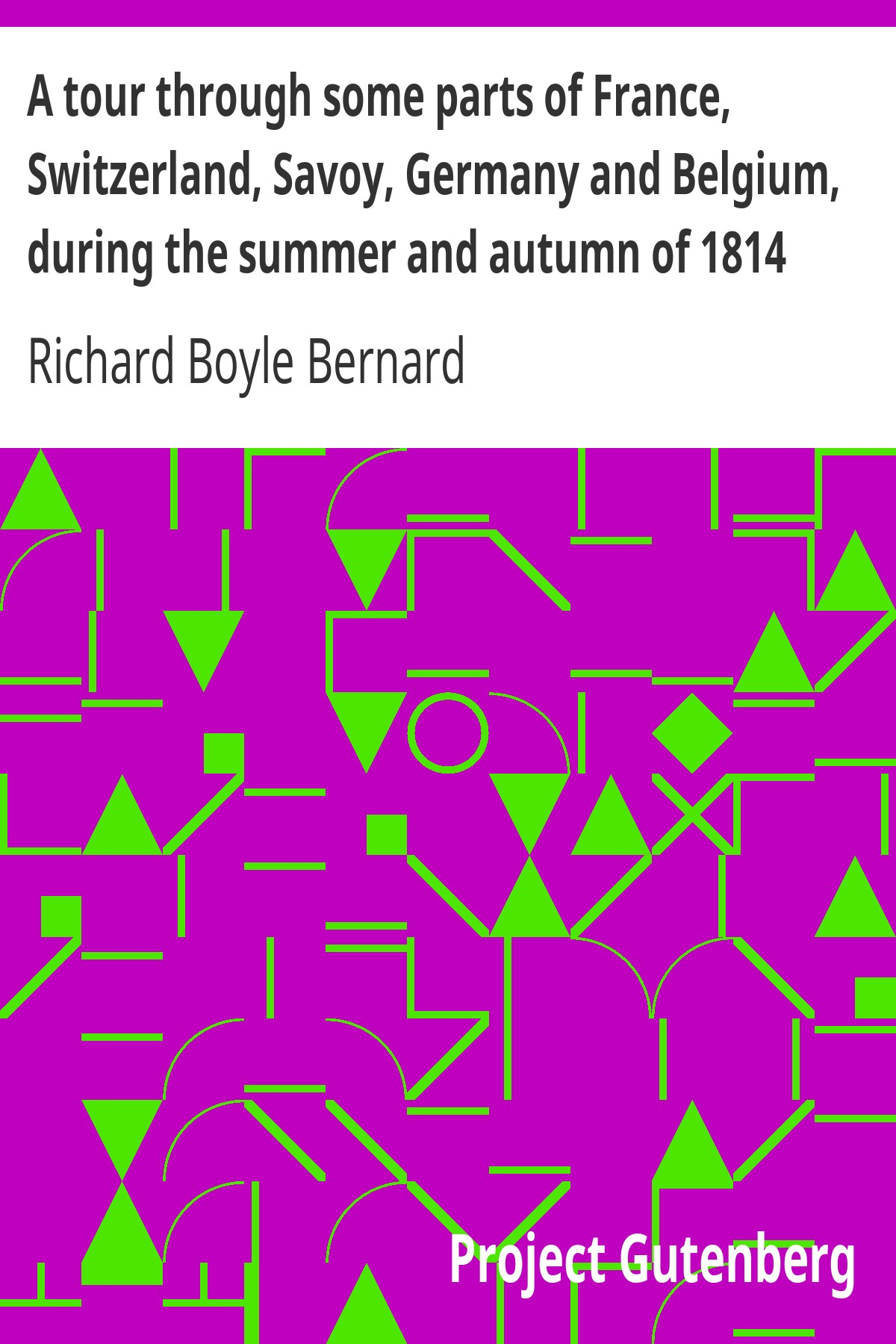 Видавництво:
Project Gutenberg
Автор:
Richard Boyle Bernard
Спосіб оплати: Ви можете оплатити замовлення карткою Visa / Mastercard у захищеному форматі на сайті.
Поширити:
Читайте у додатку:
Опис:
I had long been desirous of visiting the Continent, but the long continuance of the war, and the little prospect which lately appeared of its termination, seemed to afford no chance for the accomplishment of my wish. At a period, however, when that arbitrary power, which had so long held in subjection the other nations of the Continent, sought to overthrow the only monarch who dared to oppose it, and to claim for his subjects the natural rights from which they had been excluded by the \"Continental System,\" it pleased Divine Providence to destroy the fetters which enslaved the nations of Europe, as if to try, whether in the school of adversity, they had learned to merit the blessings of independence. These great and glorious changes, the reality of which it was at first difficult to believe, having opened to the subjects and commerce of Britain, countries from which they had been for so many successive years proscribed, it was not long before numbers of British repaired to the continent to indulge that love of roving for which they had been always distinguished (and which a long war had suppressed but not eradicated) and to claim from all true patriots, in the countries they visited, that friendly reception to which the long perseverance and vast sacrifices of England, during a struggle unexampled in history, had so justly entitled the lowest of her subjects.
Рекомендовані товари: