Foot-prints of Travel; Or, Journeyings in Many Lands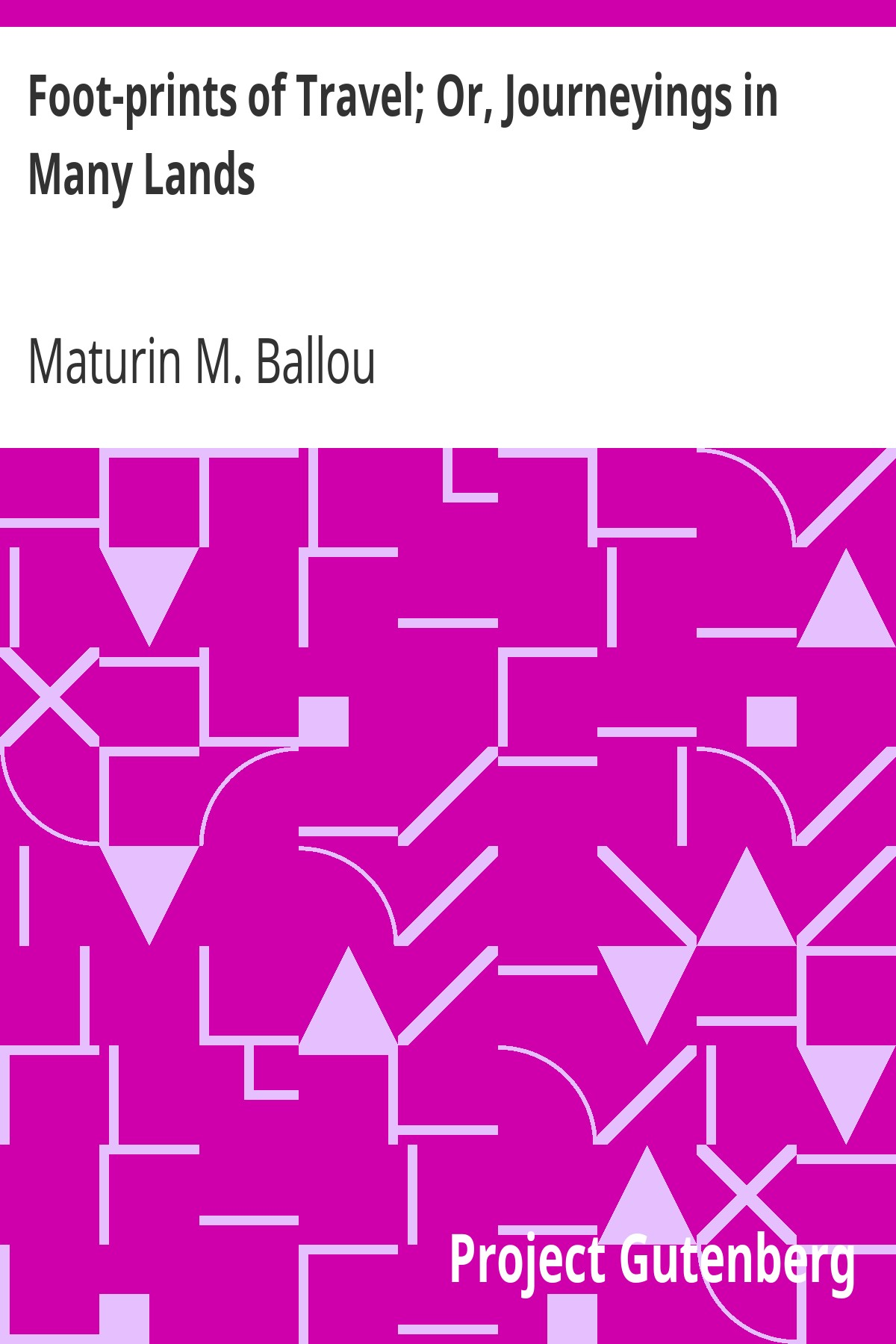 ISBN:
Видавництво:
Project Gutenberg
Автор:
Maturin Murray Ballou
Спосіб оплати: Ви можете оплатити замовлення карткою Visa / Mastercard у захищеному форматі на сайті.
Поширити:
Читайте у додатку:
Опис:
The title of the book in hand is sufficiently expressive of its purpose. We shall follow the course of the sun, but diverge wherever the peculiarities of different countries prove attractive. As the author will conduct his readers only among scenes and over routes which he himself has travelled, it is hoped that he may be able to impart a portion of the enjoyment experienced, and the knowledge gained in many foreign lands and on many distant seas.
Starting from the city of Boston by railway, we pass at express speed through the length of Massachusetts from east to west, until we arrive at Hoosac, where the famous tunnel of that name is situated. This remarkable excavation, five miles in length, was cut through the solid rock of Hoosac Mountain to facilitate transportation between Boston and the West, at a cost of twenty years of labor and sixteen millions of dollars; a sum, which, were it divided, would amount to over five dollars per head for every man, woman, and child in the State.
Рекомендовані товари: